Here's what's going on at ECI:
In the past few weeks you have heard about the vision of the house and how we as a congregation can live it out as we partner with the vision and make it our own and you will hear more in the coming weeks. Each of us will be challenged to take even bolder steps to invest our whole life into becoming the church God is urging and encouraging us to become.

On Sunday, October 31st, there are two things I am asking from you. One, would you please join me in filling out the Faith Card, a list of prayer requests, vision goals and personal victories that you would like to see in the last few days of 2021 and the year to come. I want to pray with you that this will be a time of great
victory! Number two, I'm asking you to bring a special offering to accomplish the Vision of ECI going forward.
Share Your Testimony With Us!
It could be a general testimony or a testimony of what God is doing in your life following your participation in our ongoing Life Your Faith Campaign.
Tell us all about it here.
Fall Groups Have begun! It's not too late to join!
Click here to learn all about the groups starting this fall. Some groups are in person and some are via zoom.

If you would like to lead a small group, please see Pastor Gilbert on Sunday or contact him at (305) 945-4770 ext. 26.
Thursday - Saturday, January 20th - 22nd, 2022 - Free Registration

One Voice Leadership Summit is a cultivating gathering where people of faith; Ignite their purpose, Empower their vision and Transform their lives. Pastors, leaders, entrepreneurs, and influencers to name a few, will unite in one accord to discover invaluable success and leadership principles from Clinton K. Powell and other leaders.
Inspired by his first book, Who's in Your Backyard and the present challenges of the times, One Voice Leadership Summit is bringing the worlds of Personal Growth, Faith and the Marketplace together.
The E.C.I. Growth Track guides you to discover your redemptive purpose and live the life God created for you.
The Growth Track is made up of three steps that equip you to connect to E.C.I., discover the strengths of your purposeful design, develop your personal leadership, and use yourGod-given gifts to make a difference.
Join us on Sunday at 11:30 a.m. via Zoom.
Text the keyword 'Growth' to (305) 876-6690 or click learn more for more information or to register for this virtual class.
New believers, and anyone else who wants to build up the foundation of their faith, is invited to join at an encouraging space to talk about who God is and what having a relationship with Jesus means for your life.
Let's flourish in our relationship with and understanding of God.
Text the keyword 'Fresh' to(305) 876-6690 or click learn more for more information or to register for this virtual class.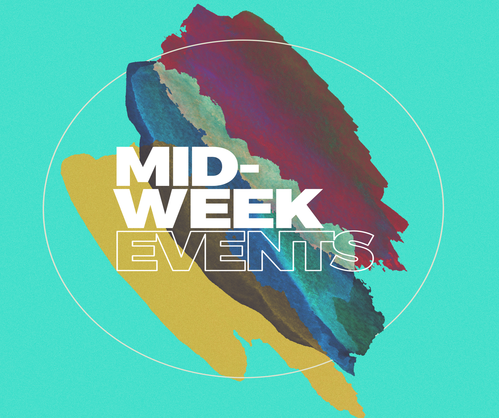 Ministry School: Mondays from 7 PM - 10 PM

iOne Student Ministry: Wednesdays in the sanctuary at 7:30 PM.

Reset Miami (Young Adults): Thursdays in the sanctuary at 7:30 PM.